SERVICE
Service Introduction
Design and Development Consulting
We provide technical consulting services in a particular field in designing and developing of spoked wheels (wire wheels).
If you are a motorcycle manufacturer facing trouble designing and developing spoked wheel (wire wheel), please feel free to contact us.
Flow of Design and Development Consulting Services
1
Hearing
During the design and development stage of the wheel, we will have a detailed discussion with the customer to find out what problems they are facing and/or what they are looking for. We will discuss and propose what OMS can do for them.
2
Decision of Contract Details
The details of the contract will be decided through mutual consultation between the customer and OMS.
3
Conclusion of Contract
From the viewpoint of compliance, a thorough check will be done to ensure that there are no deficiencies in the contents of the contract and the contract documents, then after the contract will be valid.
4
Commencement of Task
We will hold meetings as necessary and proceed with the agreed task.
Specific Examples
Solving problems such as looseness and breakage of spokes in the developing stage of a spoke wheel (wire wheel).
1
The first step is to actually assemble the wheel and conduct a thorough investigation and data collection.
2
Extraction of the problem from data.
3
Suggestions for solutions to the problem, such as design changes.
4
Repeat steps 1 to 3 to solve the problem.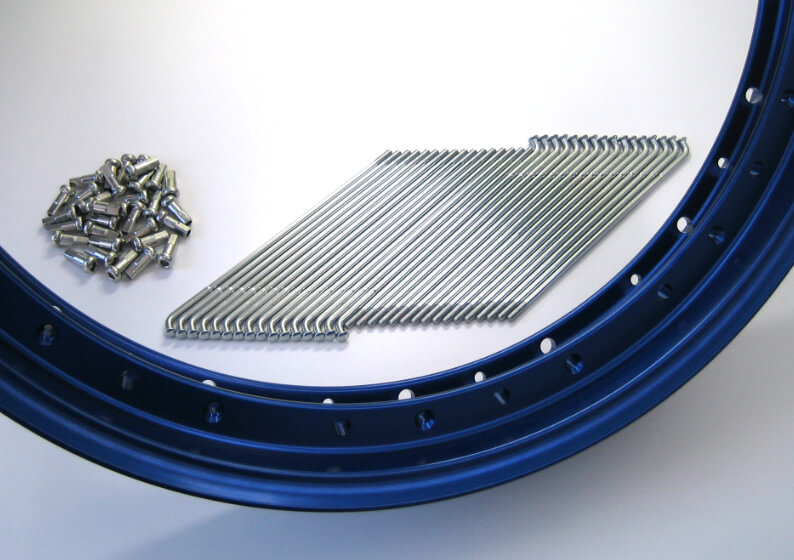 Wheel Assy Assembly
We assemble spoked wheels (wire wheels).
We accept a wide range of orders, from single-unit orders from general users and dealers to mass production orders from manufacturers.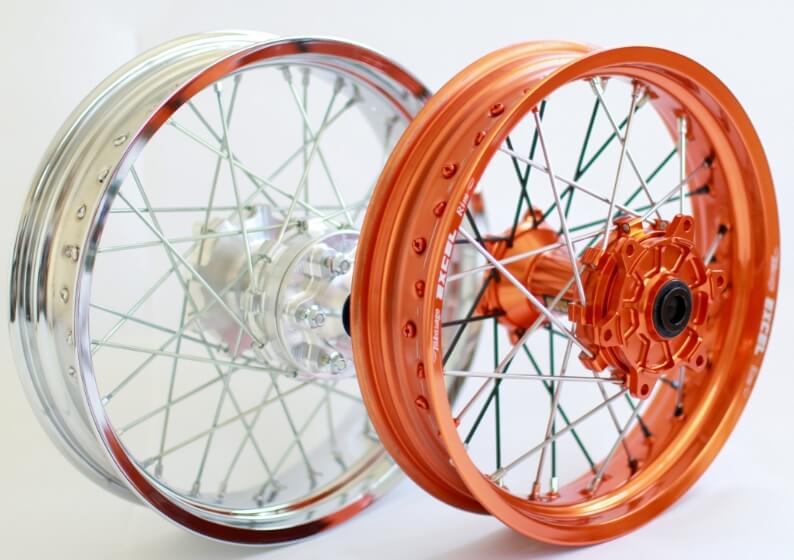 Image: Wheel provided by Excel-Rim Co.
Custom Wheel Support
We provide support for the customization of spoked wheels (wire wheels). We will do everything possible to support you, from consultation on custom parts to the actual assembly of the wheel.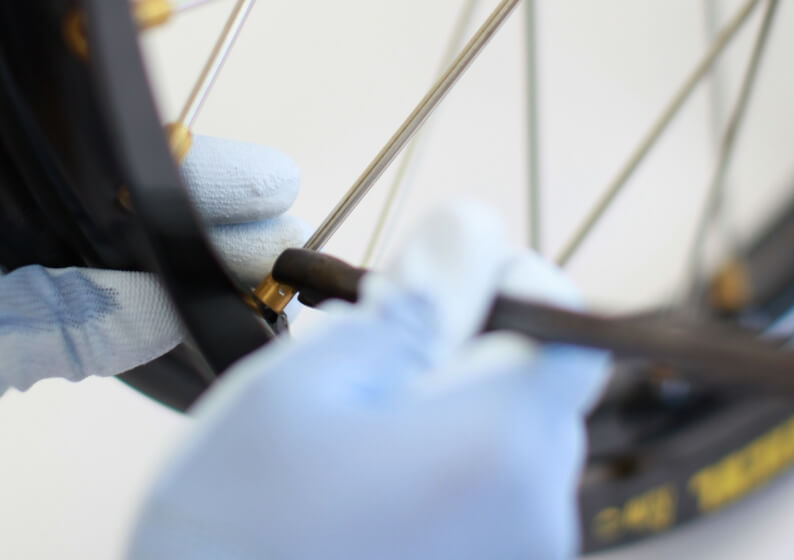 Mechanic Dispatch
We will dispatch a technician who can adjust (runout, offset, torque) spoked wheels (wire wheels) in motocross races, etc.
OMS will arrange the necessary tools for such adjustment.
Basic Price List
Basic prices for all services are as per below.
The price will vary depending on the shape of the wheel assembly and other factors, so we will provide a quotation each time.
Design and Development Consulting
| Services | Services Fee |
| --- | --- |
| Detailed wheel assembly survey + problem identification and improvement suggestions (report submission only) | ¥44,000 / 1pc |
| Consultation fee for the above task in person: | ¥14,300 / 1hour |
| Traveling fee (transportation fee not included): | ¥5,280 / 1hour |
※Consultation for mass production is available.Please consult with us regardless of the quantity scale.
Wheel Assy Assembly
| Work Content | Services Fee |
| --- | --- |
| Assembly fee (including inspection data, excluding shipping cost): | ¥13,200 / 1pc~ |
※Please consult with us separately for mass production for manufacturers and partitioning for distributors and dealers.
Custom Wheel Support
| Work Content | Services Fee |
| --- | --- |
| Consultation Fee | ¥0~ |
Mechanic Dispatch
| Work Content | Services Fee |
| --- | --- |
| Dispatch Fee (1 person, transportation not included, equipment fee included) | ¥22,000 / 1day~ |
Dispatch and Transportation Fee
Dispatch Fee

This will be based on the actual time (round trip) it takes to travel from the OMS office to the customer's designated location.
The exact amount of the travel fee will be calculated in advance and approved by the client.

Transportation Fee

The actual transportation fee will be charged separately from the dispatch fee.
If the distance traveled is more than 500km, there is a possibility of using an airplane.
Please note that we may have to use an assigned seat if we are traveling by train.
We may use a taxi from the nearest station to the designated location.